Strongly advise you to be insured
Sometimes, things just happen.
Like on Monday: Two members of Ladies Back On your Bike, had their bikes stolen from outside Crown.

And yesterday: Another of our Ladies, fell after her handle bar, became caught in tape flying from a road works site. She is in the Alfred for a few days and will need rehab.
All the best to you Margaret.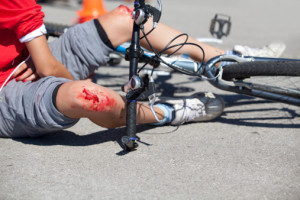 It is never nice to have an accident or crash. It is worse however, if you are uninsured, as you may well suffer financially.
Annoyingly neither Bicycle Network nor cycling Victoria cover your bike.
Check out the Insurance info on the following page:
https://ladiesbackonyourbike.com.au/lessons-and-group-rides
Insurance Details
As a client you will be covered by AustCycle Insurance, via Cycling Victoria, when cycling with a LBOYB instructor. This is insurance cover for public liability, professional indemnity and accident insurance cover.
Ladies Back On Your Bike, advises members to take out cycling insurance, so as to be covered 24/7, that is, when cycling without a LBOYB instructor.
(Did you know that TAC does not cover you when cycling on a Path?).
Basically there are 2 companies to decide between.
1. Cycling Victoria
2. Bicycle Network.
Contact Ladies Back On Your Bike at admin@ladiesbackonyourbike.com.au
for a pdf file showing a comparison of these 2 policies.
Sadly though neither of these companies, include your bike in this insurance.
To cover your bike against theft look into :
1. Cycle Cover
2. Cycleleash (Not Insurance, but bluetooth app, a bit like 'find my iPhone!)
3. Bike Sure