Meet our Instructors & Leaders
---
Ladies Back On Your Bike, began in 2013 doing just that!
It has now grown to not only cater for "getting ladies back to cycling", but also now caters for:
1. the ladies in Melbourne who have never, ever, learnt to ride
2. and those ladies, who are happiest cycling on road bikes on busy roads in a bunch,
3. and all the levels in between these two extremes.
The business is based on our determination to place each lady in a group of similar skilled women, where she feels most comfortable, neither bored nor intimidated.  We provide rides and fun events which in turn creates fantastic camaraderie and health benefits.
Enjoy meeting and cycling with these Instructors / Leaders and I'm sure you'd agree they are motivating and passionate about getting you cycling and more over are fabulous mentors.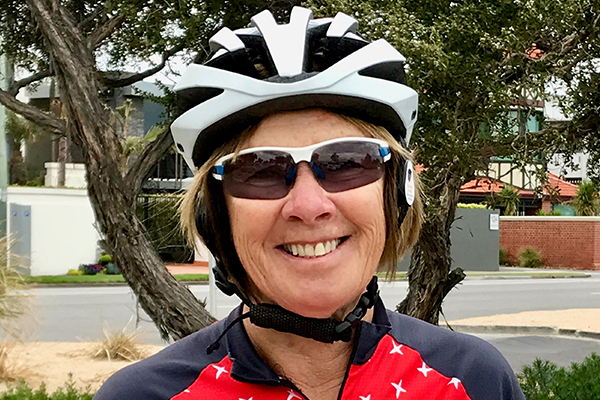 Jacinta Costello
Jacinta loves cycling! She has enjoyed it her entire life, which she says, is a long time! Jacinta is thrilled to have created Ladies Back On Your Bike, to have shown so many women what fun one can have, to see them also enjoy the freedom, the camaraderie and the countryside.
Her background can be read here
Basically, she is armed with a Phys. Ed degree, 50 + years of cycling experience in many countries and an AustCycle Level 1 accredited cycle coaching certificate from Cycling Australia. Jacinta is still keen and passionate to motivate even more women feel the fun of cycling and all it offers as a secondary spin off and have them appreciate their good fortune being here in Australia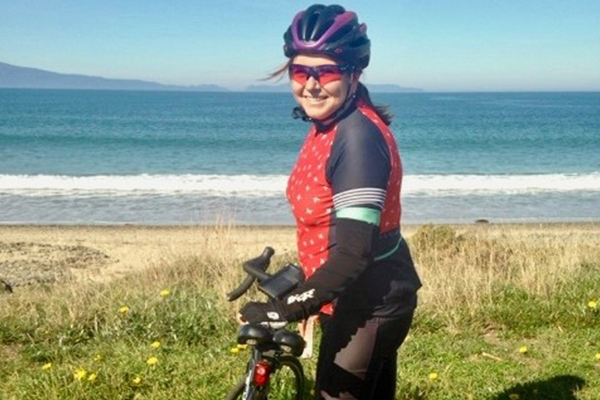 Karen Gittins
Finding the cycling group, Ladies Back On Your Bike, has kept up my motivation. Recently, I completed the 2016 Ride to Conquer Cancer with 54 of my LBOYB friends and teammates, as well as several other 100km challenges.
The journey I have been on as part of LBOYB has changed my life for the better. I have enjoyed so many adventures and can't wait to share these discoveries with all of you. I have ended up with such a passion for cycling that I feel compelled to spread the message of how rewarding it can be to everyone I come across.
When the opportunity arose to become a LBOYB ride leader it seemed a natural progression for me, as I knew it would be a great way to help and inspire other ladies to get started on what could be a lifelong passion of fitness and fun!
I look forward to meeting all members and sharing some amazing cycling adventures with you.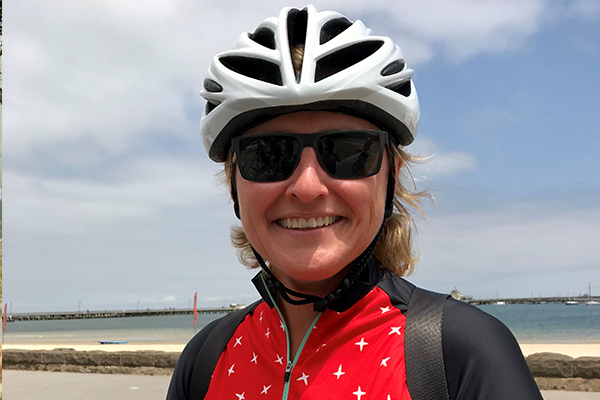 Karen Monsbourgh
Karen is not a new comer to health and well being. She is a qualified yoga teacher and is passionate about creating healthy, nutritious food, admittedly with a weakness for a glass of red wine and enjoying good coffee!
Recently certified with her Cycling Australia qualification, she has been particularly inspired by Jacinta's passion for getting " ladies back on their bikes"  and recently returned from a tour of Spain, where she enjoyed bike tours around the cities of San Sebastian and Madrid.
Meet Karen on one of the bike rides she organises and leads in LBOYB through out marvellous Melbourne! Karen will also be a leader in Cycling Australia's She Rides program, being conducted by LBOYB in Bayside and Darebin.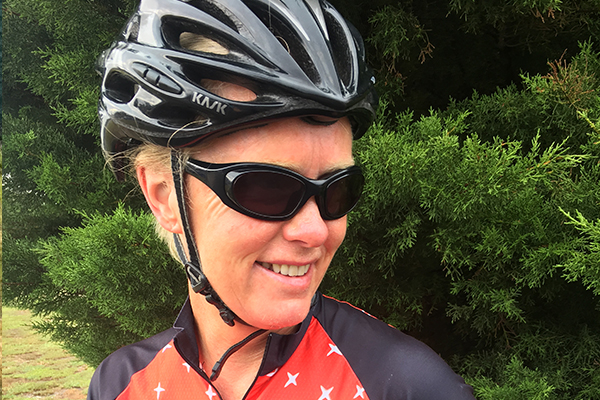 Mandy McDonald
Mandy has been cycling since as long as she can remember. Growing up in an isolated country town in NSW, her only means of transport to get to school, visit friends, attend swimming training, play tennis and escape from the farm chores, was to ride her bike. From an early age she was riding long distances on country roads.
Into adulthood, she was a commuter cyclist riding to/from work.  This kept her bike fit for the many cycling holidays she has now completed throughout Australia, Asia and Europe.
Mandy joined LBOYB in 2014 and has enjoyed the camaraderie of a lovely group of ladies as they explored Melbourne via the extensive network of bike paths.
While on a Ballarat country ride in 2016, Mandy reminisced over the many years of exciting memories she has from country road cycling. She now helps ladies keep bike fit with weekly training ride so they are ready to share her passion of escaping to the country for weekend cycling adventures.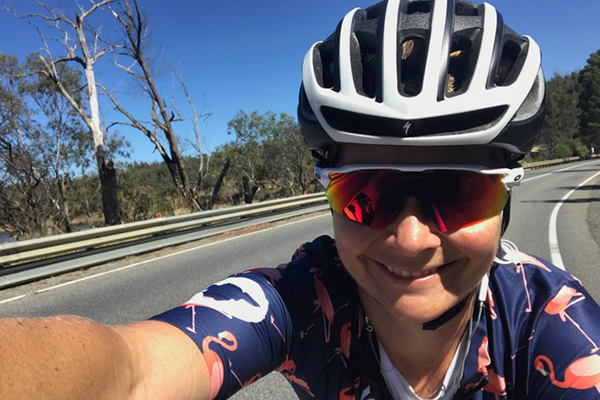 Bec Domange
Bec starting riding in her mid 20's after injury ruled her out of many other sports. Quickly the lycra addiction took hold and she found herself registered for her race in E grade at Carnegie Caulfield Cycling Club. She turned up, super nervous, not knowing what to expect… Well, that day the 12 year old boys in her race taught her she had a lot to learn… and that was that.. she was back the next week determined to not let as many of those 12 yo beat her again. She was hooked.
12 years have passed since her first race. She has raced all over Victoria and Australia and raced in the USA. Bec retired from top level racing to focus on work as a Secondary School Teacher (PE and Health) and turned her passion for cycling towards coaching other women to achieve their goals on the bike and was the Director Sportif of the Specialized Women's Racing in the National Road Series for 4years.
Bec is passionate about challenging women of all abilities to get the most of out of themselves on the bike. Bec specialises in skill development, targeted training programs and having a few good laughs on the bike. When not riding or working, you will find Bec being smothered by her two adorable Whippets (Rapha and Harvey), watching Netflix, eating chocolate and hanging out with friends.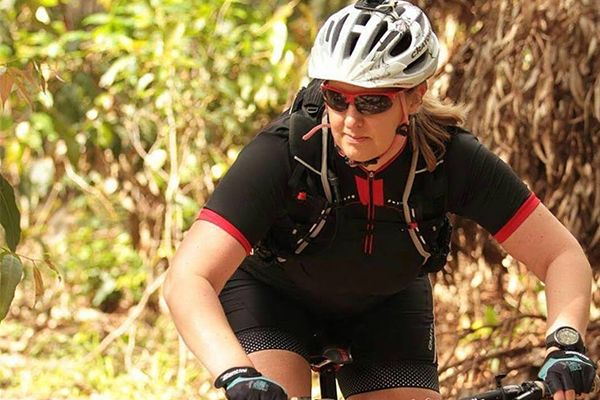 Sally Clements
Having had varied experiences in being active and encouraging friends to join me on adventures, I was really excited when the opportunity to join LBOYB came about.
My background is varied from taking part in triathlons for around five years (up to Olympic distance) followed by venturing off road in the form of team adventure races (mountain biking, kayaking and running while finding checkpoints).  While my experiences of standing on the podium have been few, I get a real buzz out of taking part, challenging myself and supporting my team members.
A few years ago after a mountain biking accident, I went back to basics on the bike to build up fitness and confidence again. This gave me the opportunity of rediscovering the joy of cycling and I am looking forward to hearing your stories and sharing some adventures with you all.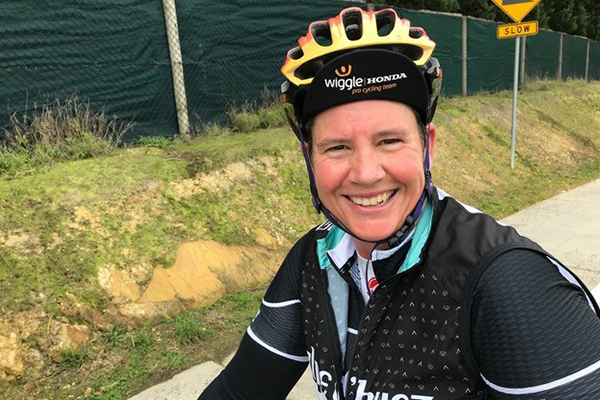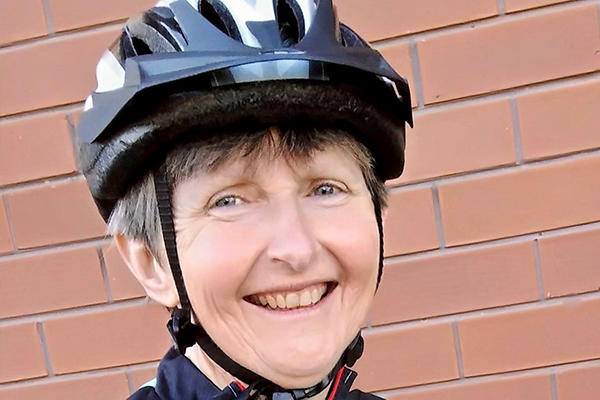 Dy Bailey
I learnt to ride on gravel / mud roads in Papua New Guinea. Our little group thought catching the school bus was "woosy", so we rode everyday we possibly could. Sadly bicycles weren't cool throughout my highschool years and so I moved on to motor bikes.
It wasn't until after Uni when I met my partner that we bought mountain bikes and cycled around in NZ, did a couple of the Great Bike rides and just made bikes a part of our lives.
For 7 years I taught bike and trike riding in Special schools and caught the bug of teaching riding. That gave me a lot of skills in problem solving and adapting teaching and bike design to suit different disabilities.
So it is a great joy to be back teaching riding, this time to women in Ladies Back On Your Bike, who can comprehend instructions and no one has yet used a bike to do a runner from the BP carpark.
Personally I prefer the bikepaths, quiet streets and getting out into nature or just pedalling down to do the shopping.  On a bike I just feel so free.