We are about
---
---
We are all about enjoying cycling with other women of similar fitness and interest. And you can join too!
---
Who Are We & What We Do!
---
Hi, we are
Ladies
Back On Your
Bike
---
Ladies Back On Your Bike is a ladies cycling group that caters for all levels of female cyclists, from those who wish to learn to ride to 3 different levels of ladies cycling on roads and/or paths. We are for fun, fitness and camaraderie. With great trips, tours and local rides taking you to interesting places you never knew existed!
We're a pretty friendly bunch too! Take a look below…
---
---
Join the most SUITABLE of the 3 riding groups depending on your pace and cycling skills.
---
---
Learn with Jacinta, a Nationally Accredited AustCycle Teacher with over 30 years of cycling and teaching experience. And Bec, she was the Director Sportif of the Specialized Women's Racing in the National Road Series for 4years.
---
---
Ride with other like-minded women and create new friendships. Cycling is not just a sport or a mode of transport, but a vehicle that connects you with others and the world around you.
---
Discover Melbourne, Australia and Overseas!
---
Ride on the numerous bike paths and/or roads in and around Melbourne. You will be amazed how many there are! You will thoroughly enjoy our interstate and overseas trips too.
---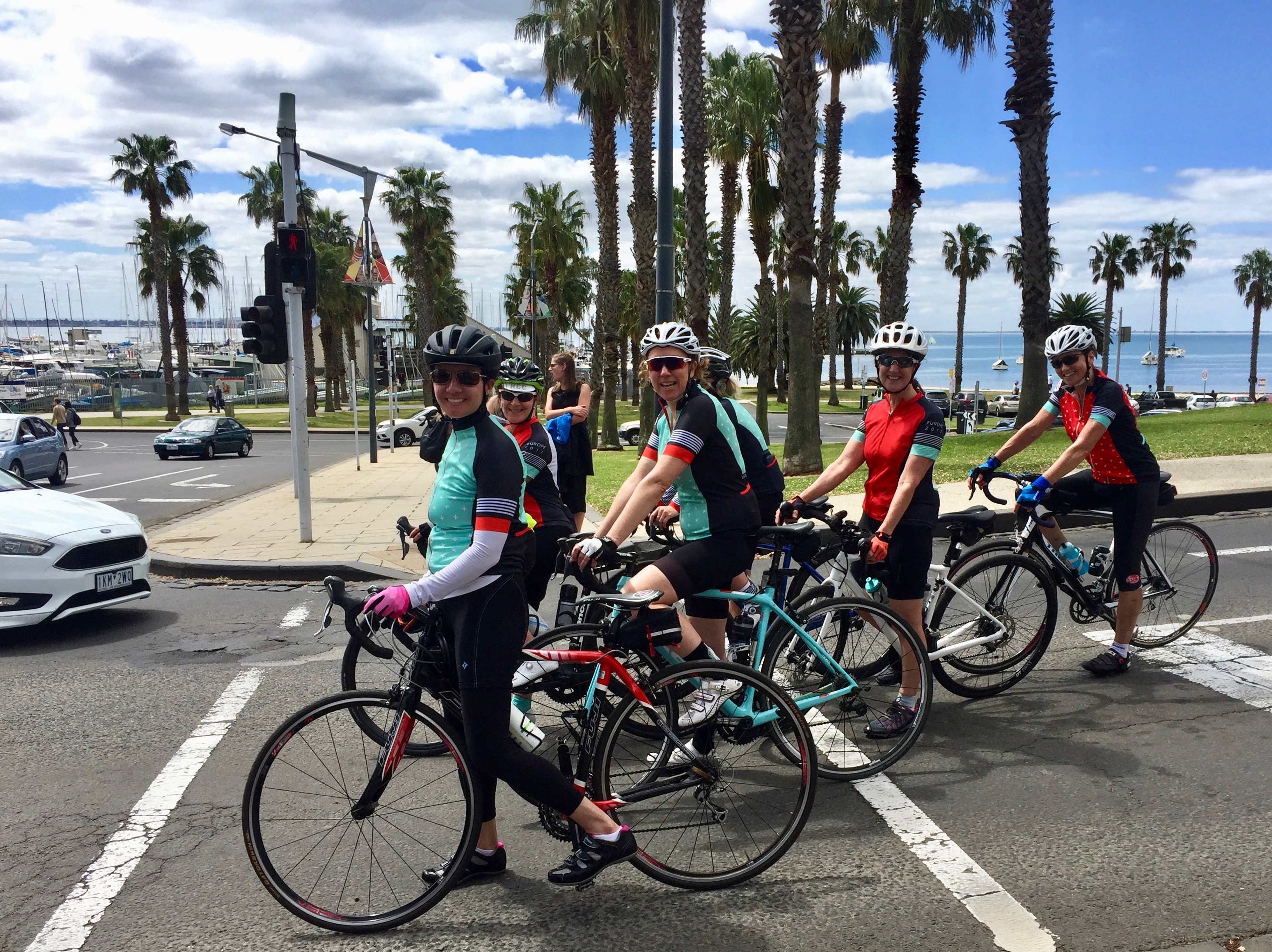 We provide road riding in 3 distinct levels, based on pace and skill level!
More Information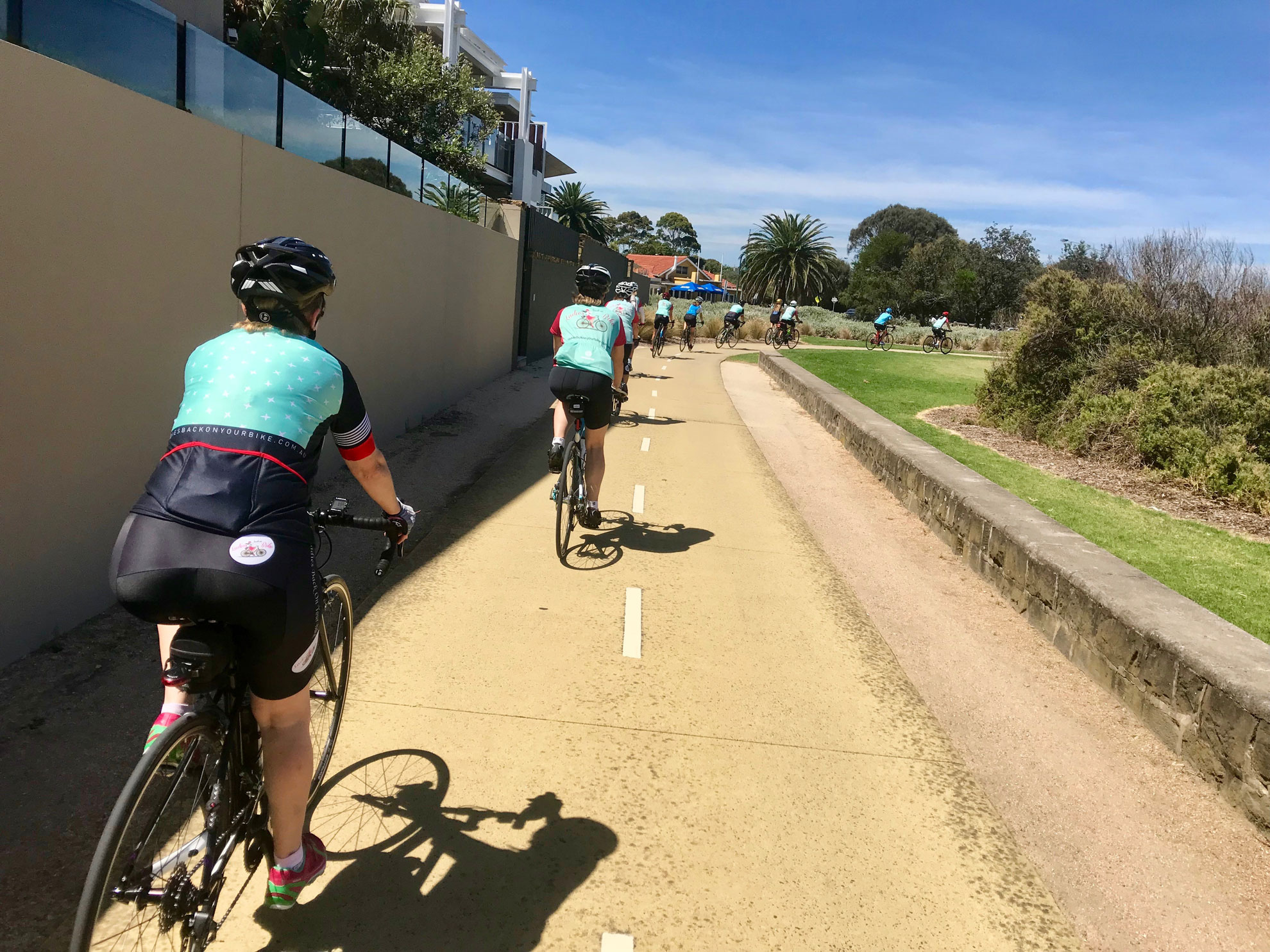 We provide path riding in 3 distinct levels, based on pace and skill level club member.
More Information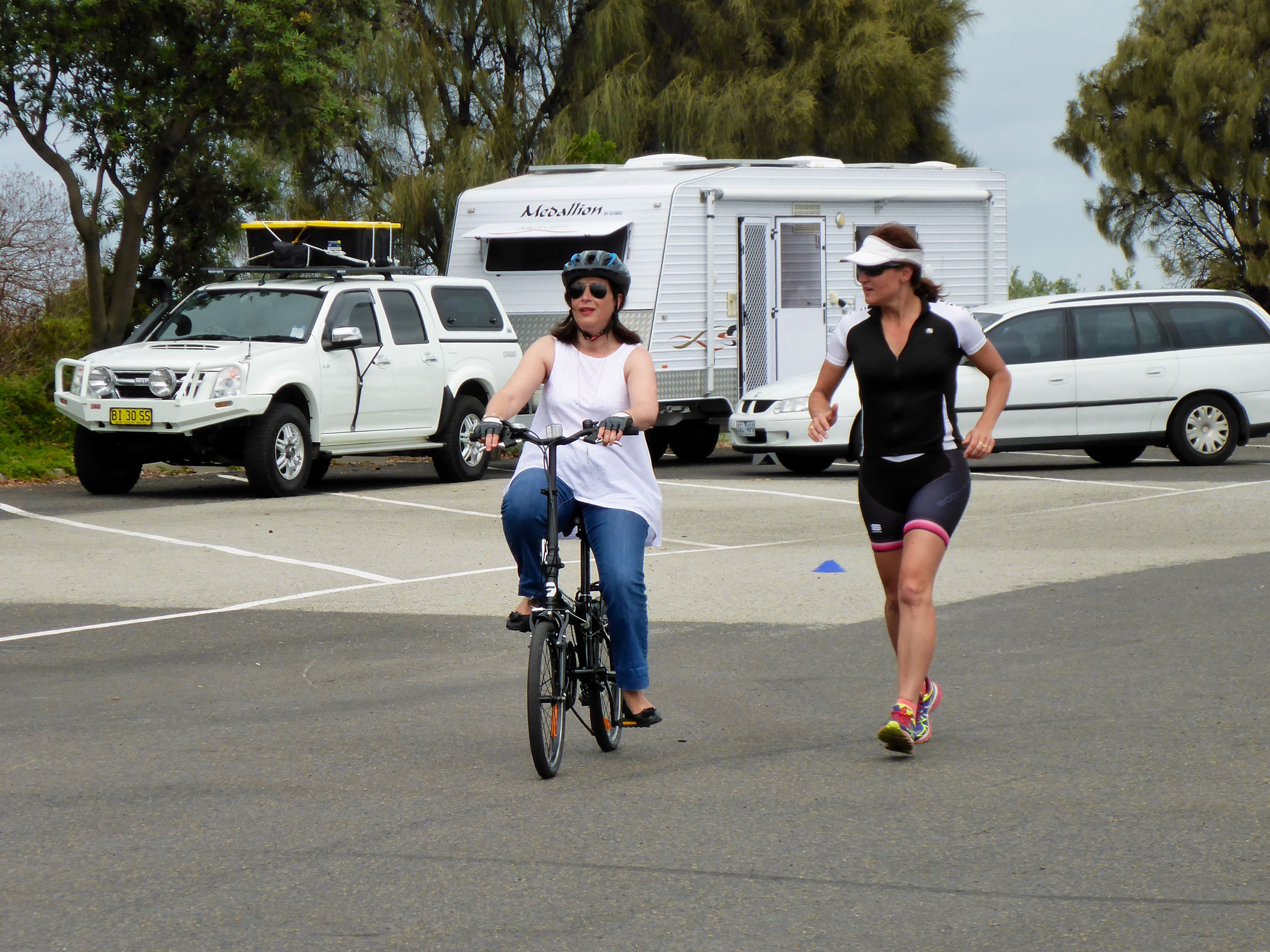 If you have never learnt to ride, learn NOW! Learn to ride a bike or refresh your skills and get back on your bike today.
More Information
portfolio
---
Browse Our
Bicycle Tours!
---
« Just wanted to Thank you Jacinta for the ride on Wednesday, and the swim afterwards. We had a great time over the three sessions, wish there were more for sure…»
«Jacinta is passionate about cycling and is dedicated, thorough and enthusiastic about whatever task she undertakes….»
Jacinta has an amazing enthusiasm for cycling and a bubbly go get them personality I couldn't help but get inspired myself to get my wheels on the road
I hadn't ridden a bike since I was a teenager many many years ago. I began riding with Jacinta in a most nervous and tentative way . Her enthusiasm encouragement and enormous experience made her an ideal teacher . She had high expectations of me which resulted in me participating in the wonderful and challenging 'Great Victorian Bike Ride ' with Jacinta. We have also travelled by…
I loved the 3 week course. It was a good pace, especially with the road introduction, then the ride home along Station St today. Trying out the bike paths is interesting too. I hope you are given more grants to continue the introduction programs! (And 6 months later wrote:) I joined Jacinta's cycling classes with the aim to improve my cycling fitness, endurance and manage riding in…
I've known Jacinta since I was little – now in my 50s and still following her round on the bike… some things never change. She is a great friend and we currently enjoy a weekly ride along Beach Road. Jacinta's always looking out for our safety and everyone else's. We also manage to share lots of laughs and stories as we get our exercise in for the day. She's a…
I have known Jacinta for a number of years and we have participated in some wonderful cycling rides, most notably around the Rutherglen area of Northern Victoria and from Mansfield to Yea, also in Victoria. Jacinta's outgoing nature and positive outlook made our rides most enjoyable. I would endorse Jacinta's new venture, conducting cycling classes, as she enjoys cycling and has the teaching skills to impart the necessary…
I have found Jacinta Costello to be a most amazing person in general, but in particular relating to her cycling skills, absolutely outstanding. It is like she has a sixth sense as to where the obstacles or dangers might be; from car doors opening to giving way on shared cycling/walking paths to a stray dog walking across your path or to more tricky situations involving trucks…
I have had several fun cycling adventures organised by Jacinta over the past 10 years to New Zealand, Tasmania and North East Victoria. Her fun loving disposition and smooth organisational skills, along with her hands on approach made each trip so enjoyable. She makes the most of every opportunity and solves any adversity without a fuss so I highly recommend you hop on your bike and join her for a ride/adventure.
I found the course informative, motivating and an inspiring way to get one back on your bike. It gives you confidence to get out there and have a pedal! Jacinta was encouraging, patient, positive and a great mentor to teach bike skills. Overall I would highly recommend this course to inspire anyone who wants to get back on their bike. Jacinta was a fantastic, positive, patient teacher,…