Nell is here! The best bike buyer consultant at her best!
Well, you've had some lessons and yes! You've discovered to your delight that your inner cyclist is alive and well, and clamoring for a suitable two wheeled chariot to explore this fantastic new world of fun, fitness, adventure and freedom.
So it's off to your local bike shop where you are confronted by a bewildering array of shiny new metal and a 14 year old salesperson speaking a strange and utterly incomprehensible dialect which seems to consist of baffling technical terms together with a heavy smattering of the word 'awesome!'
Helpful friends and rellies offer hand-me-downs but how can you tell if they're safe or suitable for your needs?
By now you may be thinking line dancing would have been a better choice of new activity…
Never fear! Nell is here. I can help you to:
– choose the best type of bike for the sort of riding you'd like to do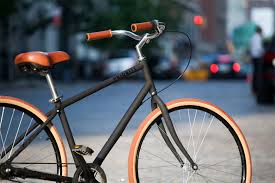 – choose a bike that is correctly sized and adjusted for optimum comfort and riding efficiency.
– decide what features and accessories are worthwhile
– translate technical jargon and prepare a list of questions to ask the retailer
– devise a 'short list' of suitable models so that you can then shop around for the best price.
For $30 for a half hour consultation over a coffee or $60 for an hours meeting at a bike shop of your choice I can assist you to demystify this process and give you the understanding necessary  to feel confident that the bike you purchase is the best possible for your needs. This will include a final list of several bikes for you to choose from.