How to check what rides and events are on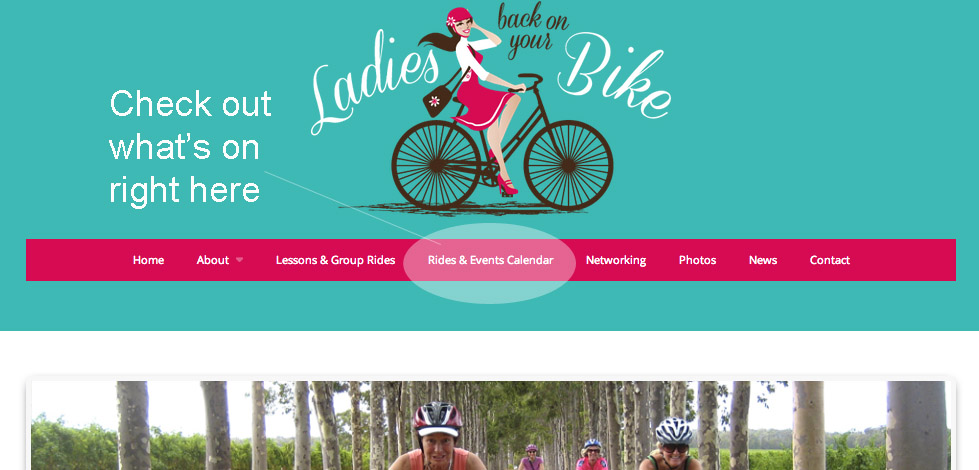 Once on the page with the calendar, click ONCE (not double click!)  on the coloured event and a drop box will appear with the details re meeting, time, etc
Organise your very own group ride
As members of a group (Bell, Saddle or Spoke) YOU are able to organise a ride. Yes, you!
That is partly why you have been given the very precious private details of your fellow cycling buddies!
Like most things when you've done it a few times it gets easier.
Congrats to those who have organised a ride recently, including:
Saddles: Jennifer, Chris, Elizabeth G,
Bells; Jane G, Jane K, Alison C,
Spokes
: Serena,
If you too would like to organise a ride, send out an email to 'your Group' and Jacinta with the details of when where etc.
If you include Jacinta it will be added to the calendar for easy reference.