Roadies
ROADIES:
Roadies are a sub group of road riding ladies  from the Bell group, with Ladies Back On Your Bike.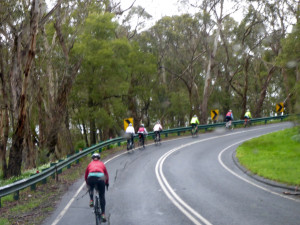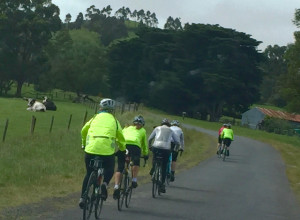 Eligibility to join Roadies 2017:
That is for those who have either:
Completed the LBOYB Ballarat 100km road rides as listed in late 2016 and early 2017
Or, after Feb 2017,  those ladies who from a Test Ride, are been deemed suitably skilled to join this group.
As a member of Roadies 2017 you are invited to join in as many of the following as you wish:
15 localised rides on offer, that are lead by an AustCycle skills coach, in small groups of max size 12
9-10 full day country rides from February through to October lead by an AustCycle skills coach, in small groups. (Max size 12 per group), with van and mechanical back up supplied. ($35 for country rides)
sessions by suitably qualified professionals on health, fitness and training and other relevant topics.
Take part in a yet to be confirmed long distance ride, 100km or more.
In  November 2017, we will have a 2 night weekend away, for the 3 groups, P2R, P2R+ and Roadies. We will cycle suitable routes and distances specific to each of the 3 groups on both, Saturday and Sunday in Bright.

Cost: Please transfer $50 to the usual LBOYB account, with the Reference: R17:Surname.

This is the Roadies annual membership, renewed on calendar year, which invites you to ride in as many of the Roadies rides and events as listed above.
As Roadies, you are also eligible to become a member of Path 2 Road Plus (P2R+) if you'd like.   
See here 
for membership details of P2R Plus (P2R+)