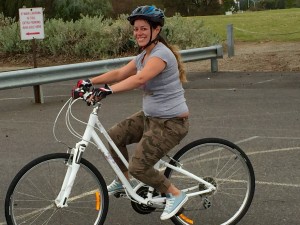 Congrats to the ladies who this weekend, rode on a cycle path for the very first time. It was in fact their first ride, after a couple of private lessons each with LBOYB, in the previous weeks.
This was indeed a dream of each of them. They had till now, not really thought it would ever happen.
Well it has! Go girls, the world is a great place to explore and even better  by bike!
If you are interested to learn to ride, contact us here.
Cheers, you can do it!