New Facebook page for LBOYB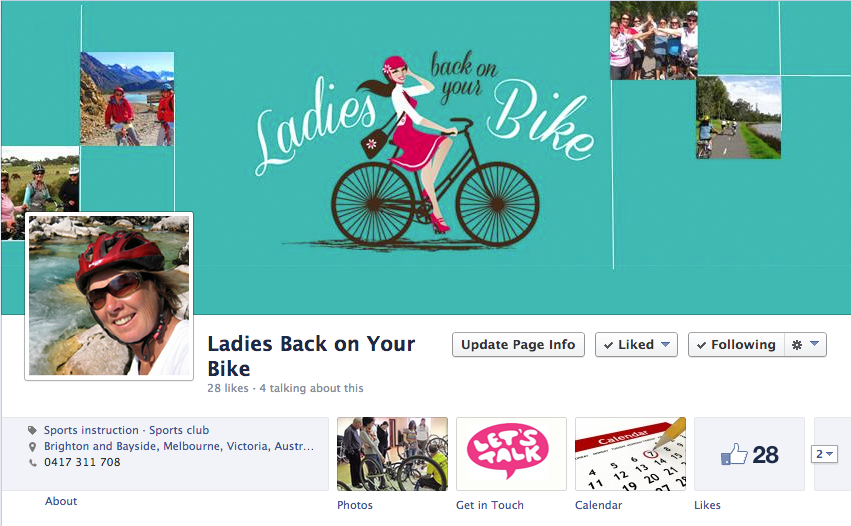 There is now a Facebook page for Ladies Back on Your Bike, as well as private groups for Bells, Spokes and Saddles to organise social rides or generally catch up online.
The page and groups are really a trial to see if they are useful to the functioning of the group and if they're not needed they may be taken down. If you think it'll be a good thing for LBOYB to GO-SOCIAL, find us here https://www.facebook.com/LBOYB, click to 'like us' and make it your own.
I'll be using the Facebook page to post photos from recent rides and fun events we have – so let me know if you'd rather not have your face on the interwebs. I'll not name anyone in the photos but feel free to tag yourself.