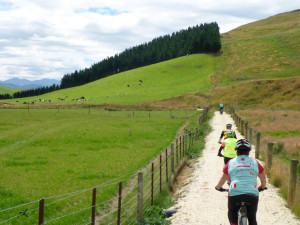 Inspired by my recent cycling in New Zealand, where I used an electric bike (due to a hamstring injury) to ride in both of the LBOYB trips, I've bought LBOYB an electric bike!
I think an electric bike has its place on our roads and paths, as it offers another option for others to enjoy cycling like we do!
What a gem! Ladies Back On Your Bike has added a beautiful Gazelle electric bike to the fleet of bikes on offer to borrow. This bike is quite different to the one I rode on the mountain bike trails in New Zealand. The Gazelle, is a step through, so very suitable for ladies around town on roads or paths.
The Gazelle is a combination of both:
Glorious Dutch bike
Stunning technology of an electric bike
Ladies Back On Your Bike has taught several ladies to ride on an ebike.
The reasons have varied from:
Lost their car licence!
Have an injury and the electric bike assists them to keep up with others.
Going on an overseas trip using one.
The electric mountain bike was heaps of fun on the mountain bike trails, it allowed me (injured) to enjoy the trails with the girls. I suggest have a go, you'll be wrapt!
You are welcome to come and have a try! Contact us!